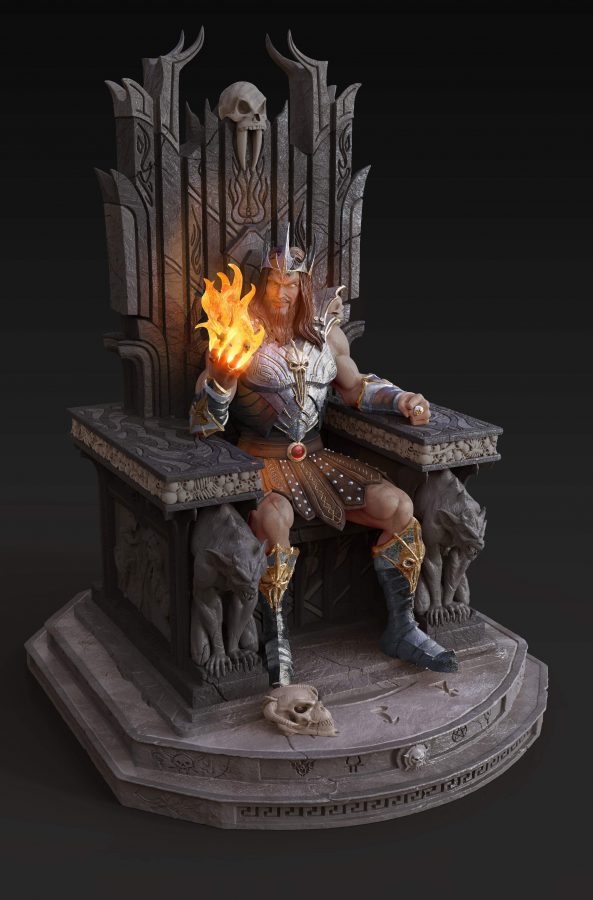 The 3D sculpt of Hades, the greek God of the Underworld, has now been physically printed in 1/4 scale. The master print will be used to produce copies for collectors. If you see the gallery of the 3D renders, you will notice that Hades comes with two display options: alternate portrait and right hand.
Two versions will become available, fully painted as a statue to display, or as kit, for the ones interested to build and paint.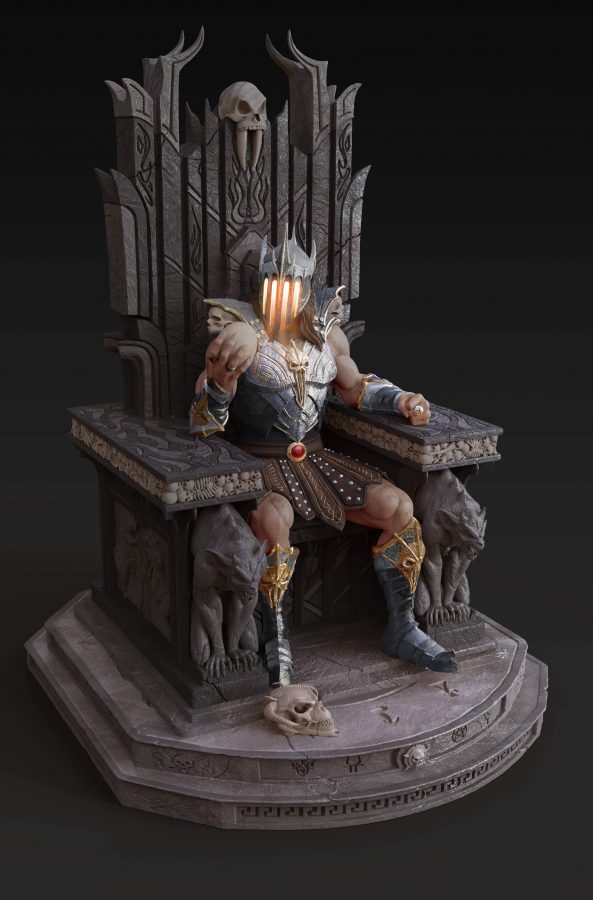 The Hades statue is big, the approx dimensions are
H: 64,4cm ~ 25,3 inches
W:46cm ~ 18,1 inches
D: 49cm ~ 19,2 inches
Currently the Hades master is being molded for casting. Around end of Q1/2020 the painted prototype should be ready for inspection, According to the production schedule, the painted version will be shipped before end of Q2/2020.
Since i am financing this project all bymyself, I decided to go for a small production. The Hades painted statue will have a very low edition size of 10 statues worldwide. The kits will be even less, with an ES of 5. So total 15 copies in total and there will not be a second run. I will start preorder  as soon as I have the painted prototype, but in case you want to get added to the list, please write me a message.
Below are couple photos from the print for your pleasure. Feel free to reach out in case of questions