Cerberus, the Hound of Hades, is the first companion piece to Persephone, but it can also be displayed as standalone statue.
According to the Greek Mythology, Cerberus was a beast, often described similar to dog with three heads. A mythical creature guarding the Gates of the underworld. Having this in mind, while designing Cerberus, I wanted my version to have a good presence and represent a beast, not just a small dog with three heads. This is why also I have printed in a good size, for 1/4 scale, he is bigger than an average dog in that scale.
Cerberus dimensions in inches: 11,8 x 13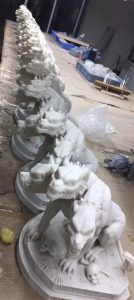 While Persephone was limited to 20 kits, Cerberus edition size is only just 15. All kits have been proffesionally casted by a factory in China.They have also been cleaned up to minimize prepwork for the builder.
The parts have been casted solid, adding extra strength and value to the statue. This is now a heavy statue, around 15Kgs ~32 pounds.
The teeth, tongues and lower jaw of the middle head are separate parts to make painting easier.
The production is now complete and all kits are packed and ready for shipping. I know many of us dont like the white styrofoam from China, as it is very messy and not super safe, therefore I decided to use a better packaging this time with the more expensive black foam.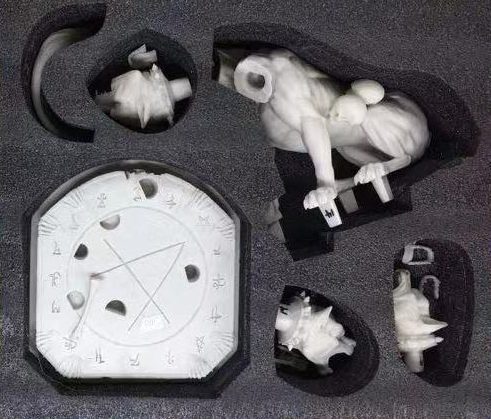 Finally, I asked the factory to provide a video of the packaging and also make some tests to ensure safe shipping from China. Please have a look at the video below, they provided, I think its a bit fun to watch 🙂
Kits are now available for shipping, feel free to contact me for additional information or in case you have any questions.