Half Studio Scale Battlestar Galactica
It just came to my attention that I never posted any pics from the half studio scale Battlestar Galactica kit. For those who are not aware of the kit, this is a 37,5 inch resin kit, I think the picture below will give a good impression on the size compared to the Revell or Moebius 1/4105 scale Battlestar galactica.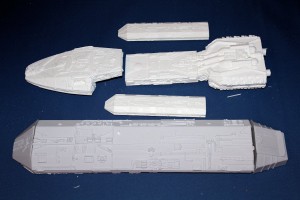 As you can see, one landing bay of the half studio scale kit has exactly the size of the 1/4105 kit, so its really big!
The quality of the kit was great, nice sharp castings and almost bubble free. Yes of course there is some serious prep work needed to sand and make sure all parts fit correctly. For the studio scale hardcore fans, it is important to mention that some details are not 100% the same as in the studio scale version.
Since this kit is big and heavy, an internal support is highly recommended, to prevent any unpleasant surprises in the future. I have decided to add steel rods across the whole ship (from the engines to the bridge).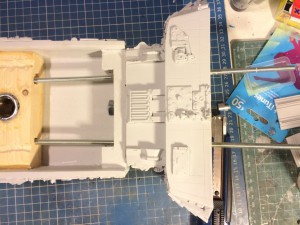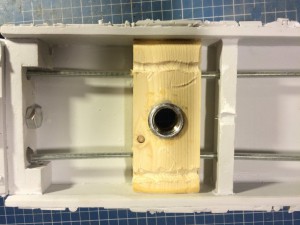 The kit is very well engineered to support lights. This Battlestar Galactica has enough inner space for electronics to support circuits cables or fiber optics. As far as I remember, I used 0,5mm and 0,7mm fiber optics for the most of the ship and 0,3mm for the small bridge. Also some SMDs have been installed here and these to stimulate back lighting. Overall I have added 4 circuit boards, two for the lading bays, one for the engines and one for the rest of the ship. As for the LEDs I went mostly with warm white, and couple cold whites here and there. The engines got mostly cold white to have the blue/white effekt.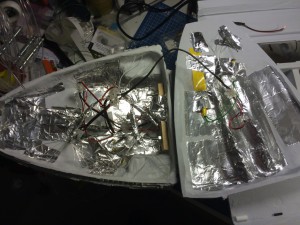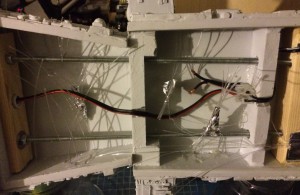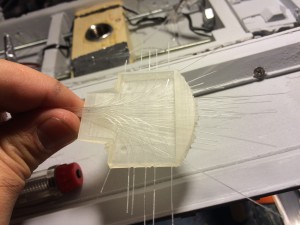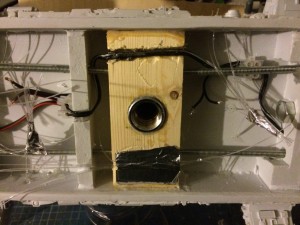 And here is a short video of the finished Galactica, enjoy 🙂